It's time...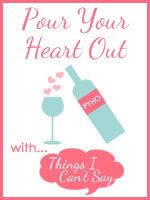 No one ever told me Motherhood would be so painful. No one told me it would pierce your heart daily with pains you have never felt before in your life. I wake up and lay there with tears falling on the pillow, begging God to give me the strength to be a kind and loving Mama. Some days I don't want to face it...some days I don't want to try because I know I will fail...someway, somehow. I fight with perfectionism...something tells me I have to be the perfect Mama, have the perfect kids who do perfect things, because if they don't, that reflects what kind of Mama I am. I'm exhausted. Guys, I'm so exhausted. I'm not perfect. I can't perform anymore...I can't pretend I have it all together and I can't have my house spotless everyday and I can't be at the perfect weight. I won't be of any more worth than I am now...dirty house, sporting 30lbs of baby weight and having a child who won't chew any of their food. Even now I am close to tears because it's all so hard...so many things to distract me from what God wants me to do with myself. My husband tells me he loves me just the way I am...and yet I know that a beautiful skinny woman scantily dressed would have him turning his eyes away for fear of lusting. I want to love myself at every weight. I want to love my children and be kind and patient with them no matter what they do. I want to be at peace in my house no matter what it looks like. I don't want to feel like a failure in my own life.
And so I won't. Life is too short to be wallowing in all of this and not do something to change it. Too many days have passed by lately where I haven't given God a second glance...yes, this is where I am at in life. I haven't read my Bible or spoken to my Love with any real conviction in weeks. I'm not sure how I got here, but I miss Him and I don't like who I am without Him. So today...today begins the revolution. Today begins the beginning of something marvelous, something big. I will not hold the bar too high. I will chuck that bar as far into the east as I can throw it. I will extend grace to myself, my children, my home, my husband. I will take care of myself but not push myself to crazy extremes with food. I will not do any of this without the grace of God. I cannot do any of this without the grace of God. I will fail some days. I will not hide in ignorance of the fact that I am human and that I need Jesus so desperately. But I will not be a doormat to fear, laziness and anger.
Where are you at right now, my sweet friends? Are you living in fear of something much bigger than you? Are you chained to an addiction you feel you absolutely cannot defeat? Are you lying on the floor weeping with loneliness because all love has left you? Are you living behind a mask of perfection, yet on the inside you are dying?
Take His hand....take it and don't look back. He is Love. He is the answer to all the questions you have been screaming at the walls. He is the salve that will soothe those seeping wounds left by people who only wanted your ruin. He, and only He, will be able to carry you through the waste lands you find yourself in right now. Do not try to do it on your own. You simply can't. Maybe you will get a little ways on your own...but eventually, and you know this, eventually you will find yourself numb and empty, lost and not knowing where to go or what in the whole wide world to do. He wants you to be healed and free so much more than you want it...and that's the truth my love. He wants to take that broken heart and kiss healing into it. He wants to take that anger and evaporate it, leaving peace like a refreshing spring in it's place. He wants to take that loneliness and be your lover, filling up your heart to bursting with all the love you have never known. All you have to do is fall into His arms and trust Him.

Trust is a scary word, I know, I fight with that fear every day. But trust is one of the greatest gifts, and He is worthy! He will never fail you, never forsake you, never leave you, never bruise you, never make you feel less than what you are, and to Him you are the world...no, you are everything to Him. Believe it...oh believe it, it will change your life. It will change your eternity. It will change everything.
And that's what I am have been missing out on lately...I had it and I want it back...He never left me, but I let His voice grow small and weak, and I weep in grief over the time I have lost. But then I smile and remember...I have an eternity with Him....
The one thing I desire most right now, is for YOU to have an eternity with Him and I too...an eternity of love and healing and no more tears and no more death and no more pain...it's Jesus. It's always been Jesus. He is the bridge that will connect your empty and hurting heart to a loving and perfect, yes I said perfect, Father. Perfect but not legalistic. Perfect but gracious. Jesus was bruised and bloodied and spit on and ridiculed...for YOU. And he died...for YOU. For ME. We are
everything
to Him.
All those memories you try to hide from, all those moments that bring you more shame than you care to admit...
He died for those. He took that beating.
And then...and then...my friend, he came back to life...for YOU. He conquered that death, those memories, those moments, he set you free...He created a way, a legalistic-free way to be bonded to Himself for all eternity. To be able to be in a passionate love relationship with Himself...one that will restore all the years stolen from you, one that will restore all the broken places within. Are you tired of being broken? Take His hand...just take His hand and believe what He did for you...and then spend time with Him. And He will rejoice over you with singing and sew you into His heart and carry you and protect you.
I wish I could say it was Heaven after that...that you just lived in perfect peace from then on...but it's hard. You will have seasons of famine...seasons where you cannot hear Him and you wonder what is going on. You will have seasons of loss and pain...seasons of grief and anger...but you would have those anyway. Why not walk through them with the lover of your heart? The creator of all things? The one who looks at you with a twinkle in His eye and a song on His lips?
You are the apple of His eye...believe it and start living the life you were created for.